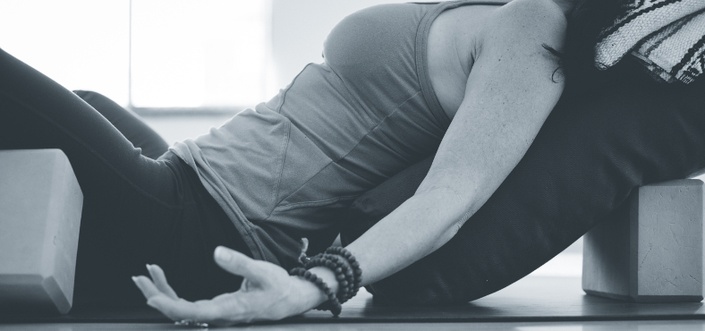 The Breath Reflects and Affects How We Feel- 6 Class Yin Yoga & Meditation Series
Support for Your Home Practice & Beyond
The Breath Reflects and Affects How We Feel Six-Class Series
Experience this unique combination of mindful Yin Yoga, breathwork, and Yoga Nidra deep relaxation techniques as a pathway to unwinding tensions in the body, mind, and heart while you exercise and care for the yin tissues so critical to your body's flexibility and mobility.
If we change the way we breathe, we can change the way we feel.
In Yin, we go in…to soften, feel, and listen to what's happening inside of us. Paired with your compassionate awareness, Sagel will guide you to explore the powerful ways the breath both reflects and affects how we feel. The breath, our constant companion, can be a source of inner wisdom and a tool to help us feel better and stay more fully present on our mat and in daily life.
This is a non-heated, non-flow streaming series that focuses on the body's deep connective tissues of the hips, pelvis, spine, and legs as well as the upper body. Most exercises like vinyasa yoga, running, cycling, and weight training focus primarily on the musculature, making this practice an important complement to other exercise routines. Using stillness and passive, longer holds of typically 3-5min each in floor poses, Yin Yoga can help to re-strengthen, re-hydrate, and re-lengthen these critical soft tissues, including the body's fascial network.
Classes are 60-90min in length and include a variety of postures, variations, and modifications to help you meet and honor your body's individual needs. No experience is necessary, all levels of students are welcome.
For your practice, you'll need comfortable clothing, a yoga mat, a yoga strap (or a cotton belt from home), 1-2 blankets, 2-3 yoga blocks (or books from home), and a yoga bolster (or 1-2 firm pillows from home).
Register today and enjoy ongoing online access to this six-class program on this platform, as well as weekly YINspirations and guidance for bringing these techniques and benefits into your day.
All that we cultivate on the mat we carry with us into our days and can use to help us live more peacefully, happily, and freely in each precious moment.
If you have any questions about this series, please reach out to Sagel here – she's always happy to hear from you!
Course Curriculum
Welcome to the Class Series- The Breath Reflects & Affects How We Feel
Available in days
days after you enroll
Class One: Letting Go and Gaining Freedom
Available in days
days after you enroll
Class Two: Breathing into Relaxation
Available in days
days after you enroll
Your Instructor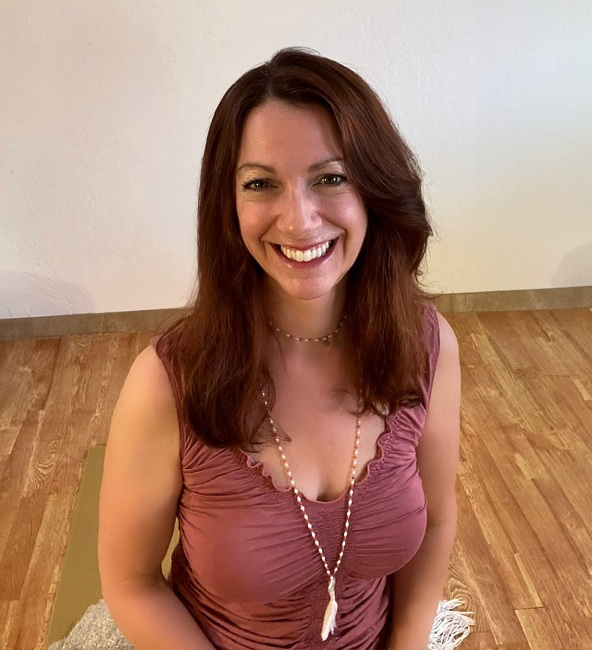 SAGEL URLACHER, M.Ed., E-RYT, YACEP is the author of Yoga & Meditation: A Mandala Map for Practice, Teaching, and Beyond and The Book of Yoga Nidra Meditation Scripts: 30 Yoga Nidra Scripts for Deep Relaxation, Inner Peace, and Manifesting Your Joy and a lifelong educator with more than twenty years of teaching experience and practice.
Sagel offers inspired and empowering Yin Yoga & Meditation and Yoga Nidra in-person and online teacher trainings, retreats, workshops, and classes.
With over 2,800 teaching hours of yoga and meditation, she has collaborated with yoga studios across the country and co-led retreats at Kripalu Center for Yoga & Health to share these practices. Sagel has trained in Yin Yoga, Yoga Nidra, Vinyasa, Qigong, Trauma-Informed Yoga, and Reiki.
Additionally, she trained in mindfulness and meditation with Zen Master Thich Nhat Hanh, whose teachings have been a beacon of peace and happiness for her since she first began her practice.
Her teachings are rooted in the Yogic path and Buddhist and Taoist philosophies and uniquely thread together the core elements of a beneficial and inspired practice with the intention of cultivating compassionate awareness on the mat and in daily life.
Sagel guides with a heart of loving service to create a supportive environment and welcomes yoga practitioners, teachers, wellness professionals, and anyone interested in learning more about these practices.
Sharing these transformative practices is her life service, as she has personally experienced and has seen in so many of her students that their power and potential to bring greater peace, presence, and joy is limitless for those who take the journey.
She is a continuing education provider, YACEP verified with Yoga Alliance, and all of her trainings and workshops are eligible for Yoga Alliance continuing education credit hours for registered yoga teachers.
Course Curriculum
Welcome to the Class Series- The Breath Reflects & Affects How We Feel
Available in days
days after you enroll
Class One: Letting Go and Gaining Freedom
Available in days
days after you enroll
Class Two: Breathing into Relaxation
Available in days
days after you enroll